One of the Colorado Springs area's biggest waves of hotel construction in the last quarter century will add three-dozen new properties and more than 4,100 rooms over the next two years, including a high-profile downtown hotel set to open this week.
A healthy economy and tourism industry, along with a dearth of hotel construction over the last decade, are some of the reasons for the building boom, which will boost the area's supply of hotel rooms by 20%, said Doug Price, CEO of Visit Colorado Springs, the Pikes Peak region's primary tourism marketing agency.
And then there's the City for Champions initiative — a series of projects launched by local civic and business leaders in 2013 that were designed to boost local tourism. 
City for Champions projects — downtown's U.S. Olympic & Paralympic Museum, the nearby Weidner Field multipurpose stadium and three others — were a "game changer" for the tourism industry and helped spark some of the hotel development now underway in the Colorado Springs area, Price said.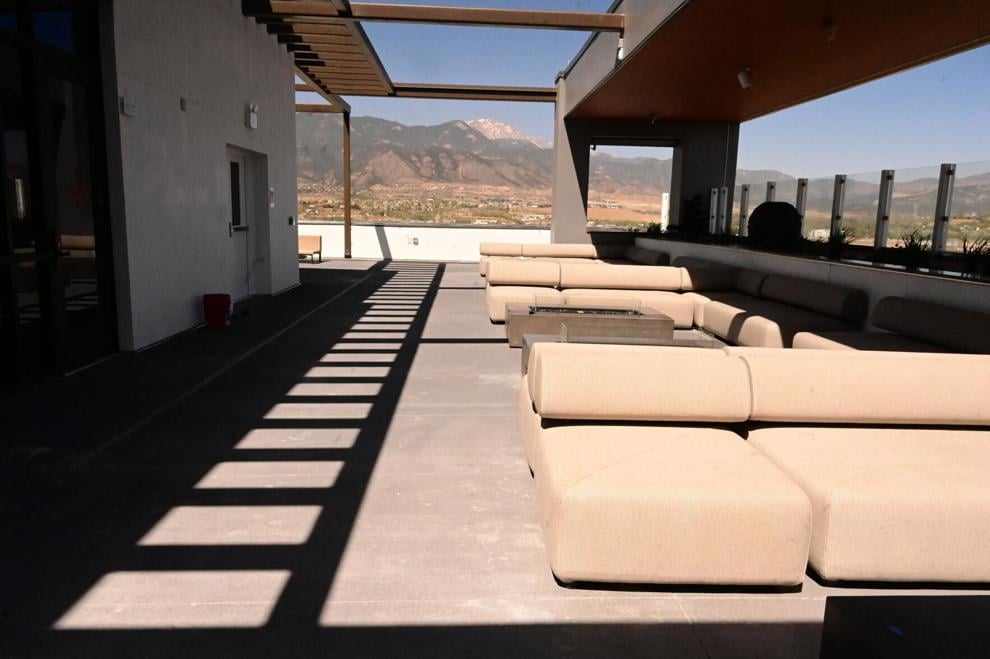 "We haven't had much new hotel construction in the past 10 years, and during that time you have had the five City for Champions projects, strong economic growth and a thriving tourism industry," Price said.
Some of the additional hotel rooms also will replace more than 700 that will be lost as three local hotels  — including the Hotel Elegante, which had been the city's second-largest hotel — are converted into apartments, a trend being fueled by a housing shortage that's sent multifamily rents and housing prices skyrocketing.
Though some of the new hotels are in various stages of planning and construction, whether they all wind up making it to their ribbon cutting remains to be seen, one industry expert warns.
Robert Benton, a Parker-based consultant who helps compile the Rocky Mountain Lodging Report that tracks hospitality trends, says the rising cost to build hotels — double-digit percentage increases in materials and labor — might prompt some developers to delay or shelve plans for projects that might not open until 2024 or later, he said.
"A lot of times, hotels that are announced don't move forward, and the cost of construction has increased significantly, which may turn a lot of developers away," Benton said. "I really don't believe you will see all 36 hotels built during the next few years. A lot of issues can affect development down the road, including how long it takes to bring inflation under control and whether we end up in a recession."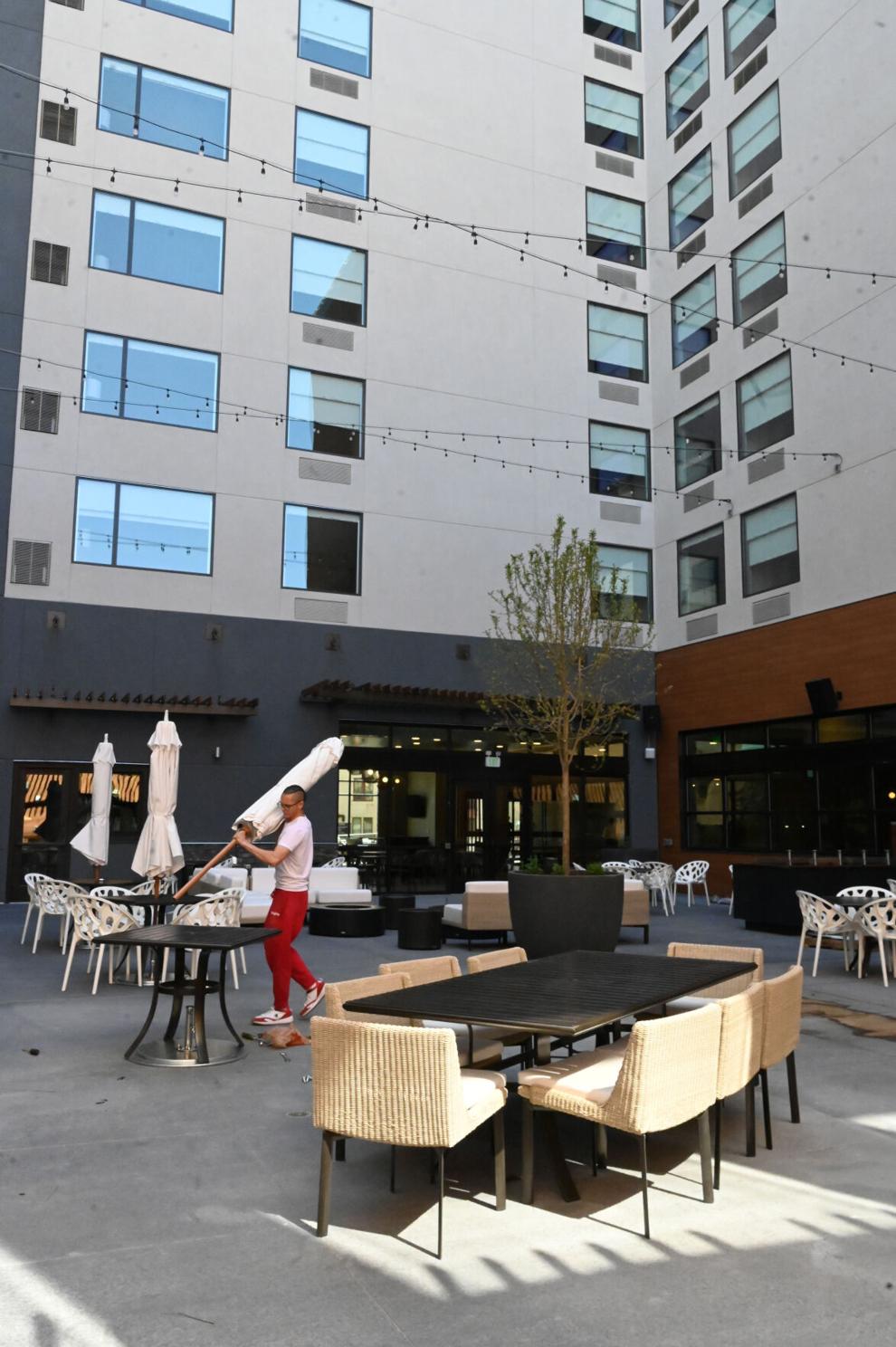 If the projects do get built, Price believes the Colorado Springs area hotel industry can absorb the additional rooms.
He isn't expecting a decline in occupancy that followed the last hotel building boom in the late 1990s, in part, because the expansion, on a percentage basis, is much smaller than 25 years ago and the area has grown significantly since then, both in population and employment.
Developers added more than 3,800 rooms in that previous building boom, expanding the area's lodging inventory by nearly 44% in three years. With those added rooms, the annual occupancy rate in local hotels fell from 74.5% in 1996 to just over 60% in 2001, according to the Rocky Mountain Lodging Report.
The lodging industry struggled for 15 years to overcome that slump — the annual occupancy rate in local hotels didn't return to 70% until 2018.
With the current boom, though, "I really don't expect it to affect occupancy all that much," Price said. "Hotels will still be able to command a competitive average room rate, and occupancy will follow. The more people who come here to visit, the more people will want to live here. If you build a city that people will want to visit, you will build a city where people want to live. I came here as a visitor in 2008 and returned in 2011 to take my current job."  
One of the area's newest hotels, a dual-branded Element hotel and SpringHill Suites, opens Thursday at 402 S. Tejon St. Its 261 rooms will make it the largest new hotel in Colorado Springs since the 311-room Great Wolf Lodge and Water Park opened in December 2016.
The $90 million, eight-story Marriott property features an upscale restaurant called Lumen8 Rooftop Social, an interior courtyard, an indoor pool, a fitness center, underground parking, 4,200 square feet of meeting space and other amenities.
The hotel is split between the all-suites SpringHill brand, aimed a budget-conscious travelers, and the more upscale Element brand, which caters to business travelers on longer-term stays of five days or more.
Nightly rates range from $139 at SpringHill Suites and $189 at Element during the slowest travel periods of the year — typically in the winter — to more than $300 during the peak summer season. A "speakeasy"-themed bar and a second restaurant in leased space are expected to open later this year.
About 20 of the hotel's rooms will not be ready for the opening; supply-chain issues have delayed deliveries of furniture, restaurant tables, desks for some rooms and light fixtures, said Jim DiBiase said, the property's general partner. The hotel will open with about 90 employees, which is expected to grow to 150 by the time it's fully operating this summer, he said.
He expects the hotel to operate at about 90% occupancy for much of the peak summer tourism season with several meetings of 30 to 50 people and corporate parties and events booked for the summer and fall.
"There is so much pent-up demand from people who want to travel for the first time in two years, due to the pandemic, plus business travel is starting to pick back up and fortunately higher gas prices are not having much of an impact right now on travel," DiBiase said. "We are anticipating a really strong tourism season, building on the really strong (hotel occupancy) numbers from earlier this year."
DiBiase also expects more older hotels to be converted to apartments because that cost is far less than building units from the ground up.
In many cases, the cost of converting a hotel that's 35 or 40 years old to apartments also is less than what the hotel owner would spend updating and upgrading an older property to standards required by most major hotel franchises, he said.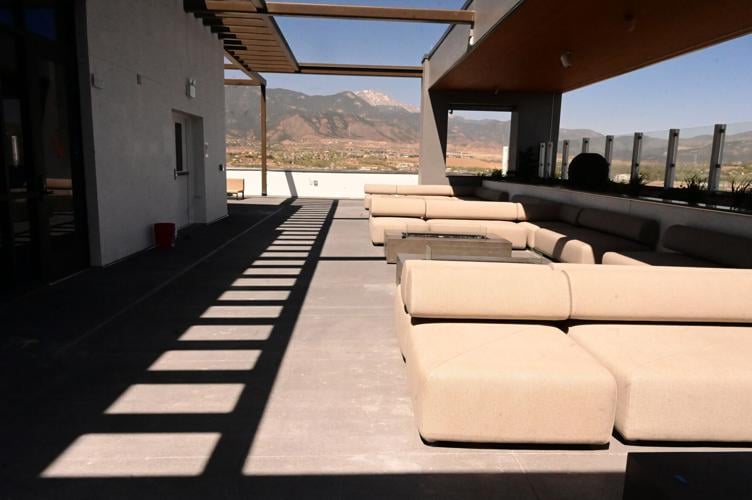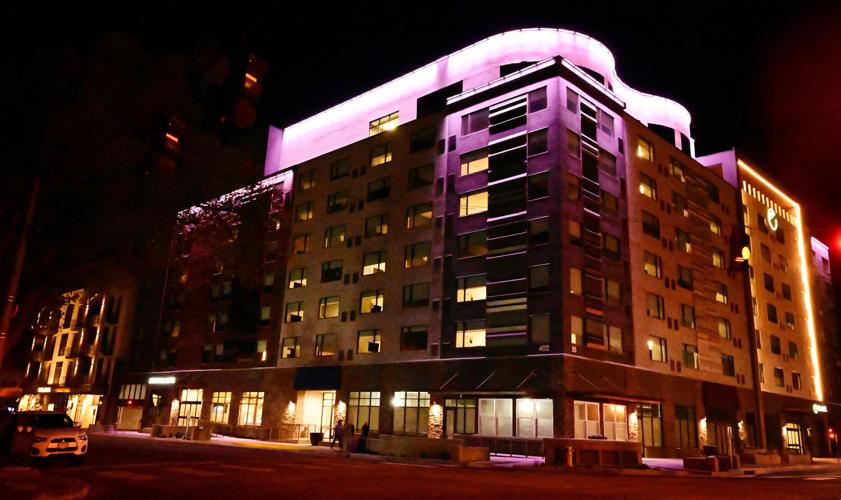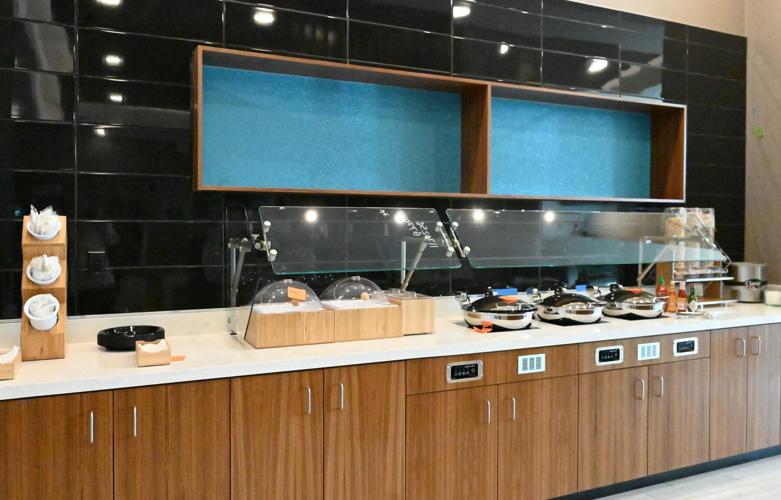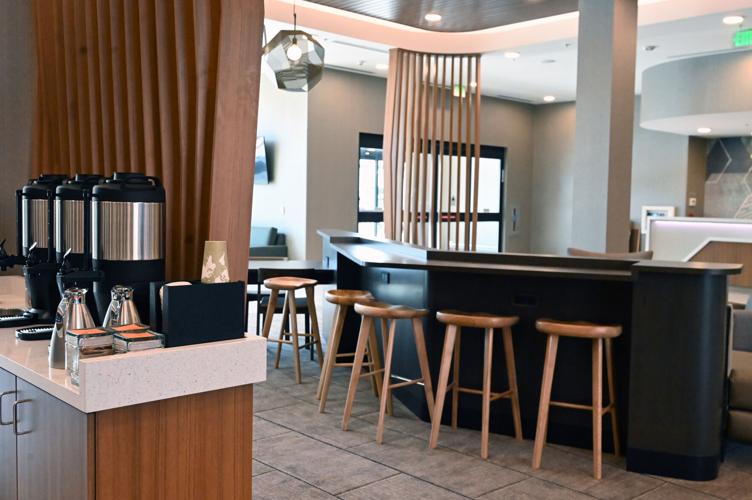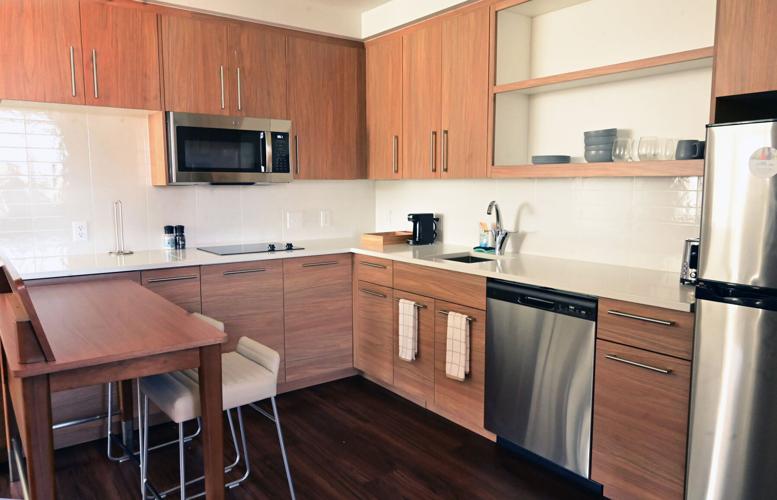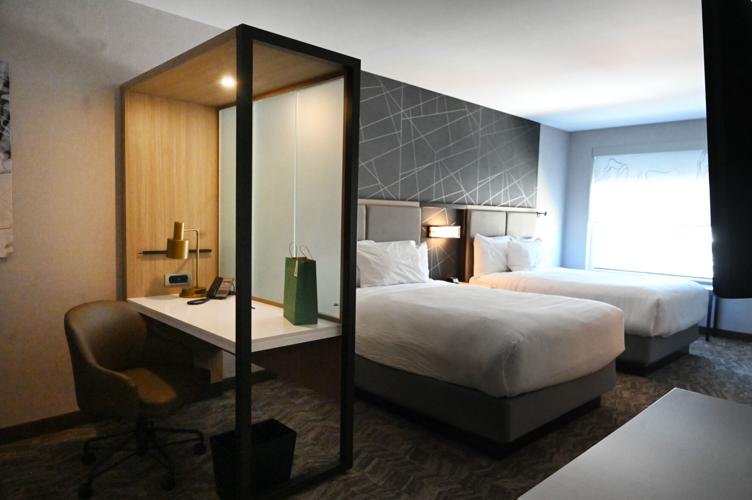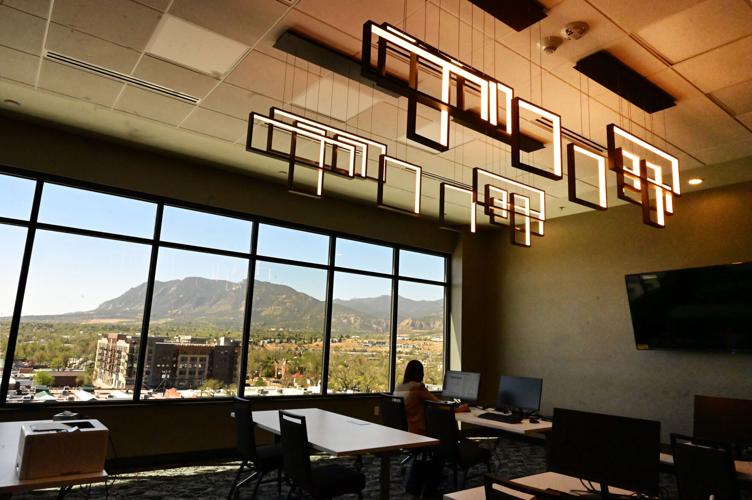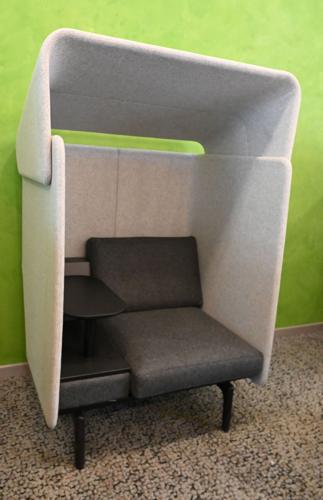 "In many newer hotels the rooms are a bit smaller but are more flexible with spaces that can be used for work or to sleep additional guests, and the rooms and hotels have many more amenities" than older properties, DiBiase said. "Younger travelers, and even many older ones, want all the conveniences and services that new hotels offer," which include outdoor and indoor gathering places.
Most of the new hotels are scheduled to open later this year or next year, many in downtown, near the Colorado Springs Airport, along Powers Boulevard and in or near the fast-growing InterQuest business park.
The projects include a 101-room hotel opened last year adjacent to the Wildwood Casino, the $250 million Chamonix Casino Hotel under construction adjacent to Bronco Billy's Casino and a 105-room hotel planned by Triple Crown Casinos, all in Cripple Creek.
The largest property, a 375-room hotel and conference center adjacent to the Air Force Academy's new visitor center — one of the City for Champions projects — is scheduled to begin construction later this year and open in 2024.
The hotel, to be built just east of the academy's north gate, will feature a wellness spa, rooftop bar, a full-service restaurant, café, business center and gift shop and an outdoor lawn, pool and sundeck and two flight simulators in the lobby.